Save time
Forget the spreadsheets, cut out the manual processes, automate the mandate creation process then manage and automatically reconcile all your payments from within Clubworx. No longer worry about manual payments, failed transactions, or the complexities of Direct Debit.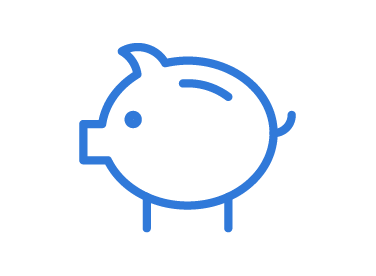 Save money
Low transparent costs. Only pay for successful transactions. No setup costs, hidden fees or charges for failed payments or retries!
Better membership experience
Create the best membership experience by offering flexible payment options. Collect fees on any day and take one-off payments for extras such as classes, events and purchases. Switch current members to GoCardless for free!