Diligence Bookkeeping is a team of bookkeepers working in Geelong, Torquay and along the Surf Coast and Bellarine Peninsula in Australia, providing custom Xero bookkeeping, data entry, payroll services, BAS preparation and tax planning for local businesses.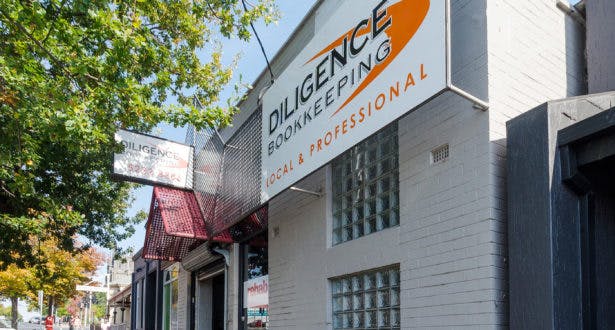 The firm started life in 2012 when Steve Miller, an experienced financial planner and lecturer, set up the business as a financial planning firm. But, as Trayde Mackenzie, Team leader and BAS Agent explains, they soon found a new niche.
"We realised that none of our clients had the correct bookkeeping set-up, and that made it difficult for us to do our job of financial planning. So we started offering bookkeeping services – and now that's all we do."
Managing and reducing payment admin
Diligence have clients set up on a variety of payment schedules, with some paying fortnightly on an hourly rate, and some paying a fixed fee, monthly or weekly.
This generates a high amount of financial admin and, as Trayde tells us, the firm has been on the lookout for a payment option that takes the time and stress out of cash collection.
Before moving to GoCardless for Xero, we were using Ezidebit card payments. But the 'Pay Now' button kept on breaking and clients couldn't pay fees online."
The challenge of getting paid on time
A big challenge that Diligence faced was clients saving up a number of smaller invoices to pay as one lump sum – something that obviously had a big impact on their cash flow.
But by moving to Direct Debit, Trayde and the team have removed this payment obstacle.
Once clients are signed up to GoCardless for Xero, the payment is made automatically. With Ezidebit we could only do fixed amounts each time or we'd have to go into the tool and manually change the figure, which was incredibly time consuming."
"The aim is to move as many clients as possible over to GoCardless for Xero – that makes our lives easier, and theirs."
Finding the best payment provider for the job
As a Xero Gold Partner, finding a Direct Debit provider that integrates with Xero was a huge plus, says Trayde.
"We don't want to be spending more time reconciling payments. By signing up to GoCardless for Xero, straightaway we had automatic reconciliation."
"Fees were also a big thing for us. Bookkeeping isn't hugely profitable, so the lower your overheads are the better – so paying 1% per transaction with GoCardless gives us those good rates and keeps us more profitable. And GoCardless for Xero was so easy to set up too."
The value of switching to GoCardless
Having made the jump to Direct Debit and GoCardless for Xero, Trayde and the Diligence Bookkeeping team have really begun to feel the benefits.
"I used to spend 2-3 hours a week chasing clients. That's already halved, with only 20% of our client base paying by GoCardless for Xero so far; when we move the majority across, I anticipate time savings of up to 3 hours a week."
This frees me up, and means I can be more available to clients and to other staff members. Plus we've also seen a time saving on bank reconciliation, which will be around an hour a week, as well as a drop in debtor days."
Becoming a GoCardless certified Accountant Partner
GoCardless' Accountants Program allows accountants and bookkeepers to become certified with GoCardless and bring all the benefits of reduced admin and efficiency to their business clients. And Diligence were keen to sign up.
"We were already advocating GoCardless for Xero to clients, so it was a natural step to join the Program," says Trayde.
Having clients paying automatically, with no chasing, is a huge deal for our clients. The low fees and the seamless integration with Xero make GoCardless for Xero a great solution we can suggest to them to help improve cash flow and reduce time spent chasing payments."
Clients love to be updated on new software that's out there," adds Trayde, "and it's our role to help them keep up to speed. We've already had customers interested in seeing how GoCardless for Xero works – especially our trade customers who hate wasting time!"