Helping people become better off
Plum is a messenger and app service that helps people manage their money better to save more effectively, whether it's for a rainy day fund or to achieve longer-term goals. Plum now has over 650,000 users saving and investing in an easier and smarter way.
Using its smart algorithm, Plum automatically calculates a small portion of your money to set aside as savings. Users can control how much to set aside, and they can withdraw their new-found savings whenever they like. "Plum is building a financial system to help people become better off," says Alex Michael, CTO & Co-founder, Plum.
In addition to savings, Plum also offers an investing tool, perfect for first-time investors who want to save for the future, and have full oversight of the type of investment funds they're putting their money into.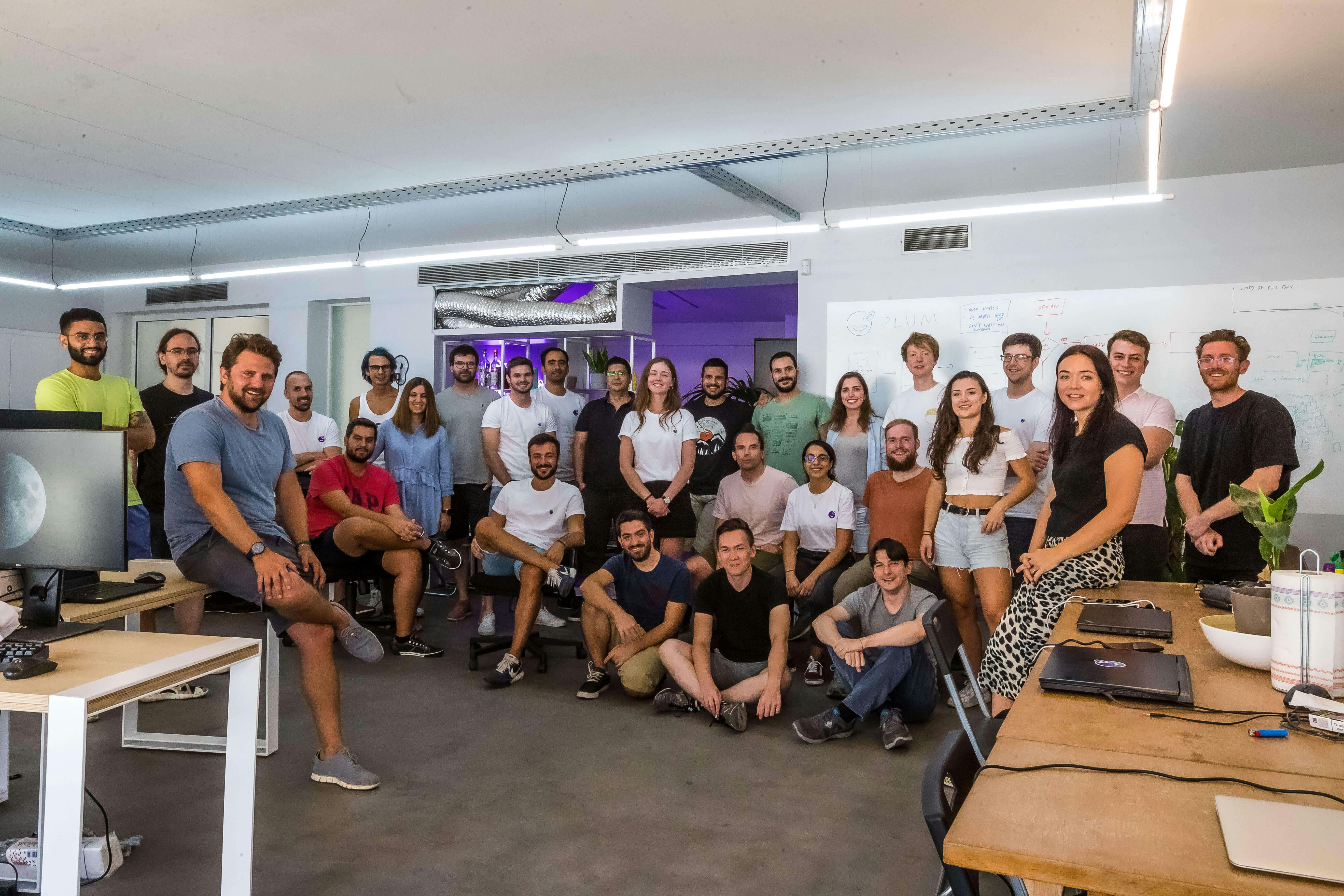 The search for a reliable payment provider
The ability for Plum to collect variable and regular small amounts of money from its users is key to Plum's offering, and it was this that started their search for a recurring payment provider.
The task of sourcing this new provider fell to Alex Michael, the company's CTO and Co-founder. He knew the need to collect variable and recurring payments made the only viable options either card or Direct Debit. After being put off by the transaction costs and failure rates of cards, he explored Direct Debit in more detail, but knew that dealing directly with the banks wouldn't be possible or financially viable.
I knew the advantages of Direct Debit as a way of collecting payments, but I knew we needed a provider who could help us make the most of it, which is why I initially reached out to GoCardless."
Alex already knew of GoCardless from the wider London Fintech scene, and after speaking to the team was ready to integrate the GoCardless API into the Plum tech stack.
Set up and ready to go in 24 hours
When integrating the GoCardless API into its platform, Plum was very much still in its infancy. But despite the stream of new integrations being added and optimised, GoCardless was fully set up and integrated within 24 hours.
As Plum has grown, GoCardless has grown with it. Despite the ever-increasing set of demands, Alex is still reassured that GoCardless can comfortably collect the rapidly increasing volume of payments.
It's one of the most stable providers we've ever integrated with. We haven't had any engineering issues whatsoever, and it's been simple to use so far."
Alex also explained how the stability of the integration has helped Plum's money management team: "We have a finance team looking after the whole management of money, and that team has a lot of responsibilities. GoCardless is certainly not one of the things that takes a lot of time from their day."
New products and new markets
As Plum continues to grow and help new users reach their savings goals, there are exciting new products in the works, as well as the opportunity to move into new markets.
We've established ourselves in the UK and we have ambitions to grow internationally. With its international capabilities, we're confident that GoCardless can join us on that journey."