Fitness Space is one of the fastest growing fitness franchises in Europe, nearly doubling its revenue in 2017. The group has 23 sites in the UK and 16 more in the pipeline.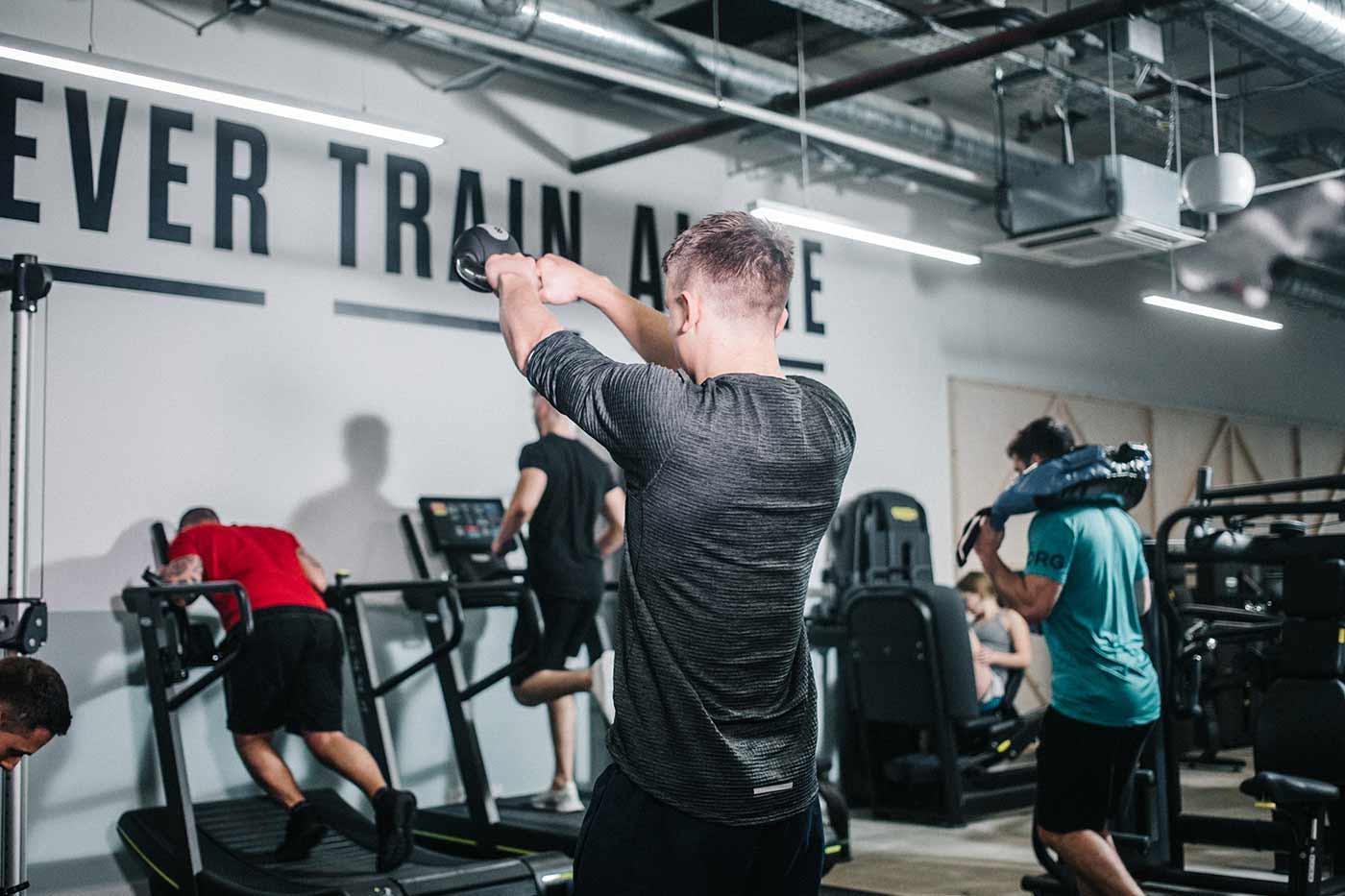 The secret to their success is a highly bespoke and personalised service, says Operations Director John Pye.
With other gym and fitness operators you're paying for access to a building; for the facilities and equipment. With us, you're paying for a service that is bigger than the four walls of our studios."
Fitness Space offers flexible and fixed term membership options, and its entry level package includes a personal Fitness Coach and access to a customised Fitness Space app. "As a result, our members really do achieve the results they set out to," says John.
Once signed up, members benefit from additional products and services, from Hot Yoga and Fit Camps to nutritional programmes and DNA testing. John explains: "We have multiple lines of revenue - and we see all these as solutions to different fitness challenges that our members face."
With such a personalised service, it's no wonder that Fitness Space operates with lower volumes than many gyms (its oldest club in Ascot has 600 members), instead focusing on higher yields per head.
"With lower volumes, we can get into good locations, and the capital needed to set up is much less," explains John.
Digital transformation
While members benefit from tech-enabled training with Fitness Space app, behind the scenes, the business is also benefiting from digital transformation.   
In 2017, Fitness Space switched its CRM system to ClubRight and reviewed payment systems at the same time. With 50-70% of members paying monthly fees by Direct Debit, finding the right provider Direct Debit solution was paramount.
John explains:
We saw GoCardless as the most forward-thinking option and a good fit for us. We liked the fact that it integrates with ClubRight and gives us instant visibility into the status of member payments and mandates.
"We also really like the the speed of transactions," he adds, "from payment to receipt of funds in our account, payments through GoCardless are fast."
Supporting new sales
As a fast-growing business, Fitness Space needed a payment solution that would allow its team to collect payments whenever a potential customer got in touch.
Before GoCardless, the business was limited to one Direct Debit payment run a month. Now, the team has the flexibility to take membership payments at any time— remotely and in person.
The last thing you want is to make a new sale and not be able to collect the money for 20 days. With GoCardless, there is one less barrier to joining. We can take a payment there and then. That's really important for a growing business and for membership sales. It's helped us to sign up more members."
It's been particularly important for studios in the pre-sales stage, where teams may be "working out of a building site", says John.
"Before GoCardless, if these teams received a enquiry, they had to buy a point of sale machine with a sim to take a card payment. Now, they can process payment via Direct Debit online with ease."
The move to GoCardless has had another welcome side effect. Since it's easier to take Direct Debit payments, studios now process more payments this way, including one-off payments previously taken on card, which has delivered savings on transaction fees.
Better payment experience for members
Flexible payments have also benefited members. Before GoCardless, new members who missed a payment cut-off date, might have ended up owing nearly two months membership, plus joining fee.
"That was prohibitive for some," says John.
With GoCardless we have the flexibility to work payments to suit our members - for example splitting off pro rata payment."
With GoCardless managing the studios' payments, members are also more informed, John says. "The communication about payments is much clearer from GoCardless."
John adds: "Our studios are focused on member experience and our payment solution needs to reflect that - GoCardless absolutely does."