Launceston-based BAS agent Tamara-Lee Beveridge decided to take the leap and start her own firm, BizCore 360 in April 2018.
Being her own boss has been rewarding, says Tamara-Lee, but not without its challenges. She offers Accounting, Payroll, Business Activity Statements (BAS) and Australian Securities and Investments Commission (ASIC) services to her clients, who include a mix of sole traders, small companies and trusts.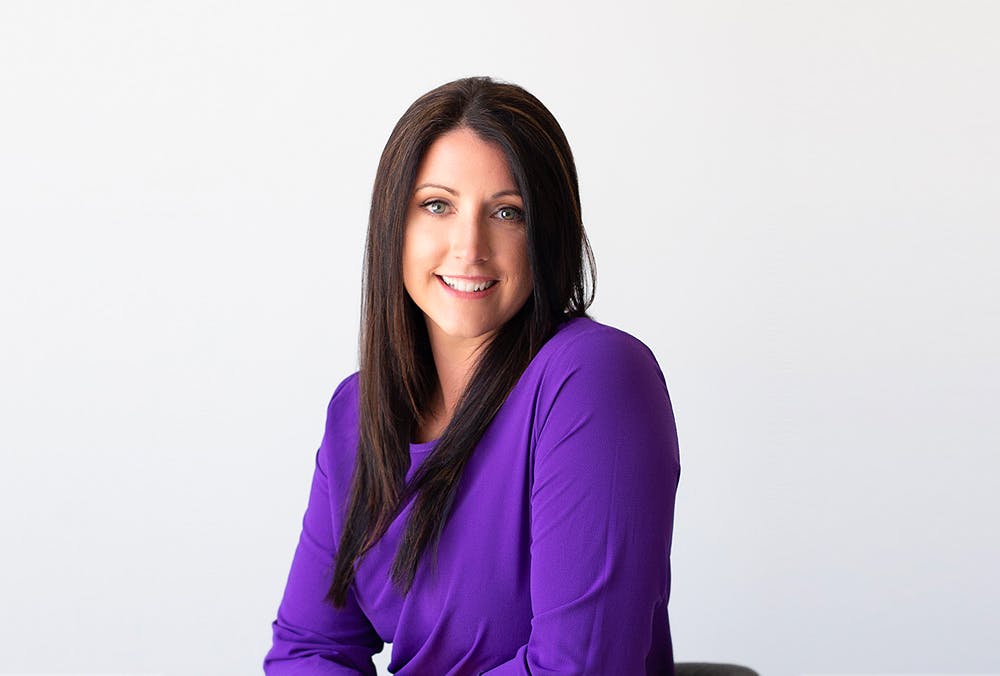 Painful beginnings
As an owner-operator, Tamara-Lee not only had to focus on providing her clients with a high level of service, she also had to follow-up continuously with clients to ask for payment on work already completed. This added to Tamara-Lee's already heavy workload, not to mention the pressure of running her own business.
When she first started her firm, Tamara-Lee implemented an electronic funds transfer (EFT) system to process payments. But clients continued to pay outside of the agreed credit terms, and Tamara-Lee soon found that 90% of her monthly income was overdue.
While it was exciting to have my own business, it was also stressful and awkward chasing and following up on late payments with my clients. As an accounts specialist, I'm well aware of how important cash flow is to a business, so receiving late payments from clients was certainly not great for my own business."
Tamara-Lee began to look into Direct Debit, to replace her EFT system. She reviewed several options and decided on GoCardless, which has a seamless integration with Xero. This was important as Tamara-Lee is a Partner of Xero and uses it for not only her own business, but for all her clients too.
Streamlining payments for regular cash flow
"Three things stood out for me, with GoCardless," said Tamara-Lee.  
"Firstly, the fees. A lot of the Direct Debit providers that I had looked at had higher fees as well as additional transaction costs. Where as GoCardless had no account fees and charged a lower percentage for transaction costs, which are capped at a very reasonable low $ figure.
"Secondly, the payment time-frame is also faster with GoCardless. As a small business owner, every bit of saving in both financial and time is crucial, especially when you're first starting out."
Lastly, GoCardless also integrates perfectly with Xero. I never need to spend time on reconciliation, as the payments, including the fees are processed and reconciled automatically in Xero. This was a huge plus."
Getting started was easy, adds Tamara-Lee.
"The GoCardless team assisted personally and showed me how to connect the system to my Xero software," the whole process took less than 10 minutes."
Prompt payment helps ease business worries
Since using GoCardless, Tamara-Lee has managed to reduce overdue invoices from 90% of income to zero, which has made a huge difference to her business.
"Before I implemented GoCardless, most of my clients were 30 days overdue on a seven day credit term. I even had one client that was 40 days overdue. As a small business owner, that's just unacceptable, and this had tremendous impact on the cash flow of my business. 
Now, payment is collected on the due date of each invoice and received in three days into my account, which has given me greater peace of mind, not to mention less stress."
Time to focus on what matters
"Before GoCardless, I used to spend two to three hours a week fielding responses from clients generated from the Xero automated invoice reminders, as well as on statements, processing payments and reconciliations. It was stressful and demoralising. I wasn't able to focus on my work properly and I had started to feel undervalued," says Tamara-Lee.
Since implementing GoCardless, I sleep better at night and I'm now able to look ahead to the next stage of my business, which is growing it."
"My business' cash flow has improved, as has my time management," she adds.
"GoCardless is in effect, like having my own personal Accounts Receivable Manager. My client relationships are more positive as I don't feel like I am harassing my clients about payments anymore. I have more time to focus on what is important to me; providing my clients with exceptional personalised service," says Tamara-Lee.
"I've been so happy with the results since using GoCardless that I've recommended the company to everyone in my network, and of course to all of my clients," she adds.